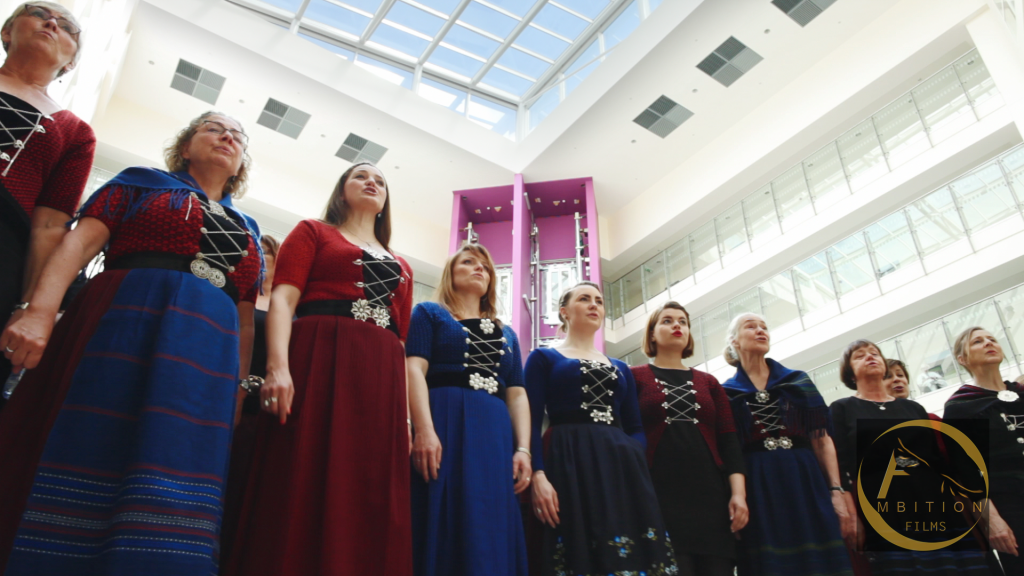 Photo: Sean Creagh/Ambition Films
Húsakórið is a choir of happy Faroe Islanders residing in the capital of Denmark, Copenhagen. Húsakórið has an invaluable importance to the local Faroese community in Copenhagen and to everyone that appreciates the great Nordic and Faroese music traditions.
Whenever you listen to Húsakórið, you can almost feel the strong and merciless waves and the rough and windy climate of The Faroe Islands. There is a sense of drama in the music featuring images where the weather suddenly and without warning changes from sun to storm. These dramatic elements of nature, sudden changes of moods and opposites are inherent in old Faroese folk hymns about brave Vikings who settled in this remote part of the Atlantic Ocean. Couple the drama with romantic songs about beautiful summer days in the valley and the long and bright nights in the Faroe Islands and top it with lyrics of the greatest Faroese poets and you sense the essence of Húsakórið.
Since January 2012 Húsakórið has been conducted by the talented Ms Tóra Vestergaard. Tóra has a Master degree in music pedagogy and singing as well as a Master degree in classical choir conduction at the University of Southern Denmark.
Húsakórið has been especially selected for singing, performing The New Nordic hymn, Nordika, at DR Concert House, Copenhagen, at the premiere The 1th November  2016. It was a fantastic experience. http://www.dr.dk/nyheder/kultur/klassisk/nordisk-hymnes-forfatter-der-er-mest-moerke
Please take a look at our web-site husakorid.dk for pictures and videos.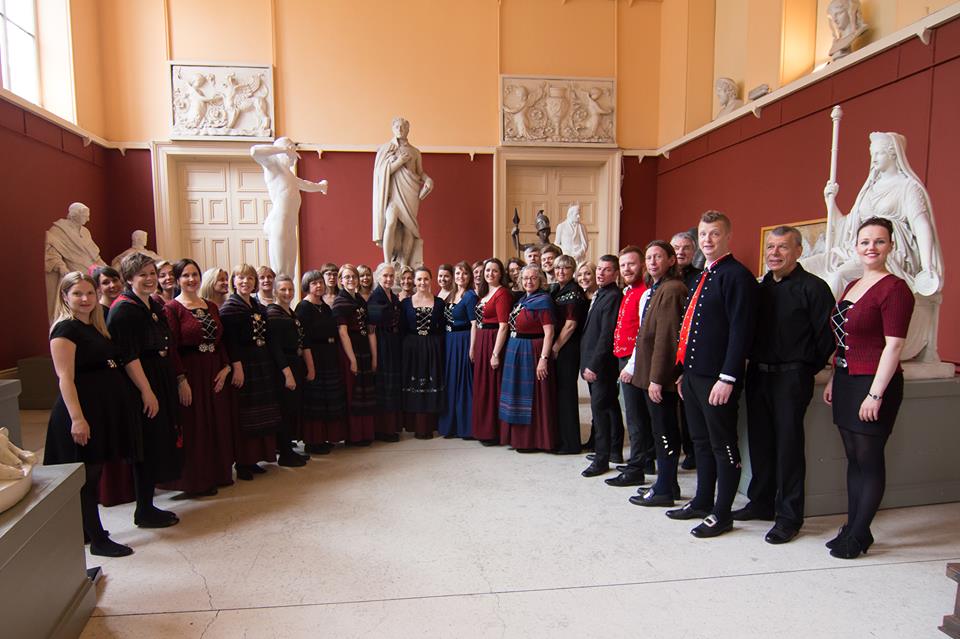 Photo: Sean Creagh/Ambition Films
Húsakórið often performs at Nordic Cultural Events, e.g. The annual North Atlantic Christmas Concert, where North Atlantic Choirs from Iceland and Greenland and the Faroe Islands perform. To Húsakórið's great pleasure we had the honour of performing for the Danish Queen on the 40th anniversary of her coronation.
Our choir have participated at several choir festivals. In 2016 we participated at an International Music Festival in Catalonia, and in 2015 at The Cork International Choral Festival, Ireland.
All the members of Húsakórið share a strong singing heritage where music and singing is a vital element in all social relations. The love and joy of singing is what brings us together as a choir, especially because we are all living abroad. Secondly, our passion for the song is one to be shared – both with fellow Faroe Islanders as well as with everyone who enjoys music.
Húsakórið was founded in 1971 by Faroese students and it is still a very vibrant group of happy singers. Members are of both genders and of all ages. At the moment the choir has 45 members.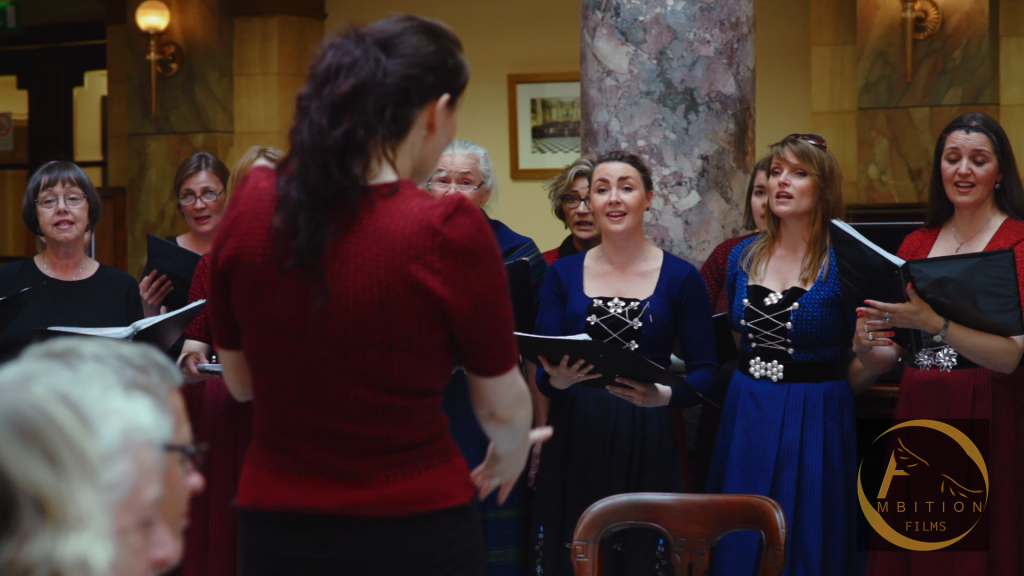 Photo: Sean Creagh/Ambition Films